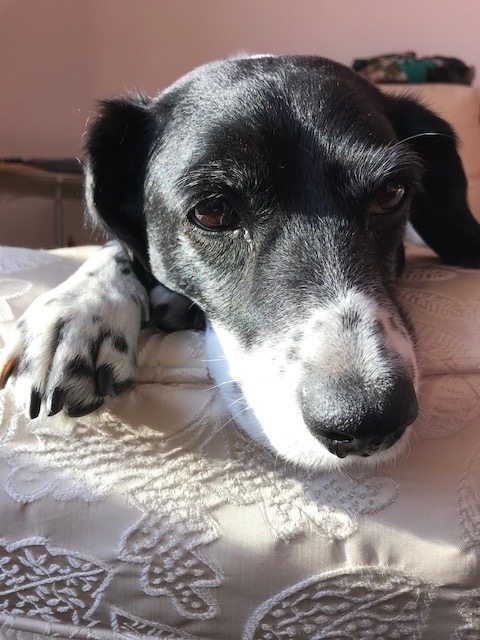 This is my 10 year old furry female family member who does nothing but love. Thank goodness for her presence.
I realized in speaking with Sheryl Paul  the other day on my podcast, it would be helpful for me to create a ritual to mark the transition from my working day to the non  'working' part of my day. From solo time, to mother and family time. From the end of my 'work day' to the beginning of school pick up and evening time.  Different hats, different focus, different gears.
So Lucy and I went for a walk. I took some deep breaths and hurriedly, although consciously, made the transition back to being a fully present mum to my boys.

All good. Grateful and already tired just thinking of it ! ✌️❤️
What ritual do you do to mark a transition in your day? Share in the comments below.
And if you want to hear Sheryl Paul talk about the transitions we face throughout motherhood and how to navigate them listen here . This was a deeply insightful and transformative conversation that we had together on the podcast and series #Motherhood #Let'sCreateAVillage . Sheryl is deeply insightful and her words are transformative and are still resonating within me weeks later.
Cheers to you on your journey!
Julie