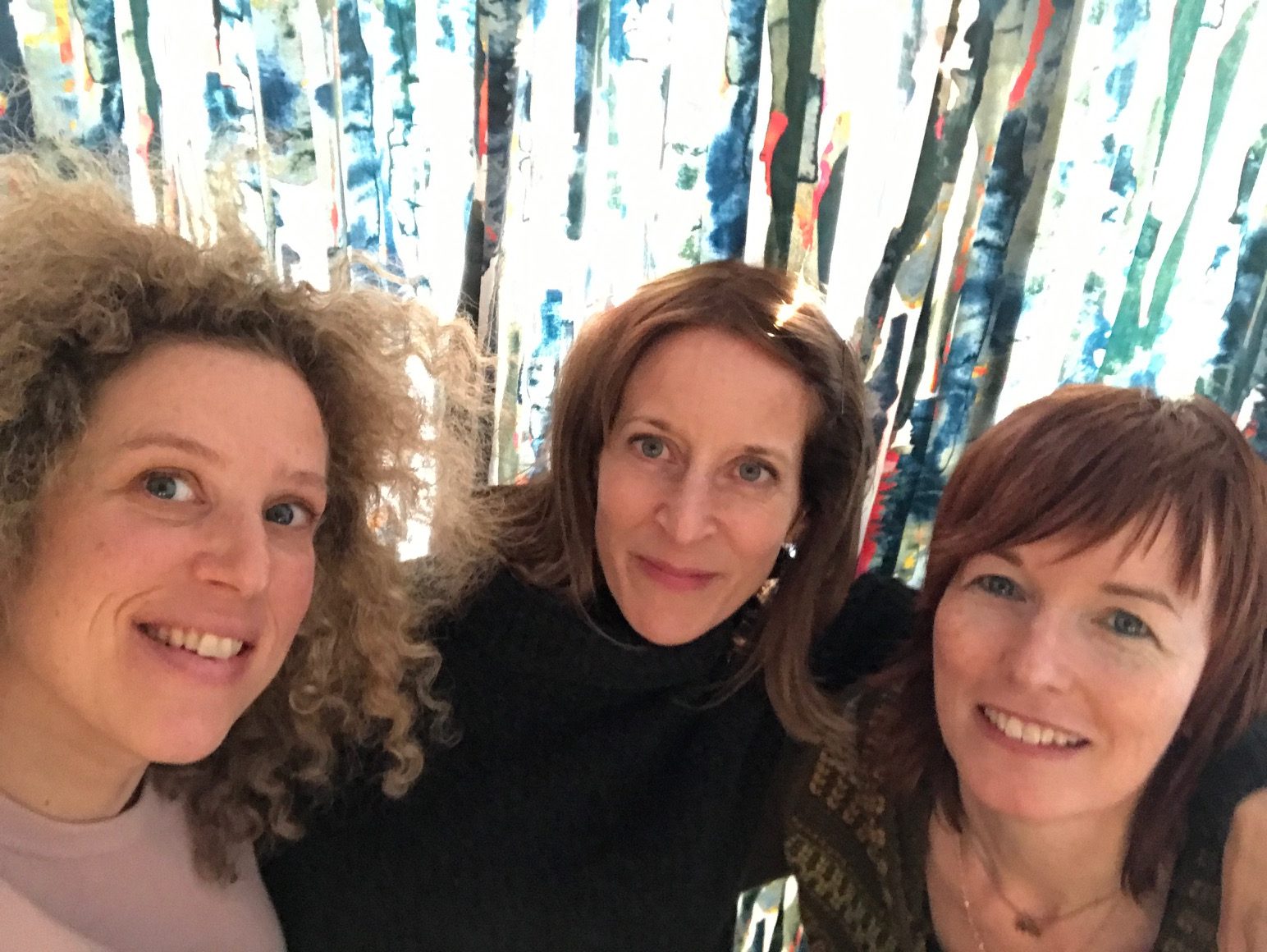 Motherhood – careerhood. Nurturing ourselves, our families and our businesses. The latest episode from the series #motherhood #letscreateavillage. Listen/download  the whole conversation here. 
Heather Barton , osteopath, athletic therapist and assistant professor and Tinka Markham Piper, Chaos Counsel and founder of Solve My Space were in studio with me here in Montreal and they were magnificent, wise and FUNNY and are two healing forces in this world.
We talked entrepreneurship, motherhood, the importance of having a village, mental, emotional, physical and spiritual self-care and more. And there was a lot of laughing and truth telling about this journey through which we are walking : motherhood as women working, following our passion for herself, her family and her work. ❤️
After you take a listen, let me know what you most needed to hear that you did. A truth that resonates with your current experience perhaps? There is lots of wisdom that poured out from the these two women. And it was so much fun.
As a life coach and intuitive, practicing since 2007  I have supported a lot of women moving through the transition of becoming a mother, navigating family, work and maintaining a healthy sense of self and self care. If you are seeking one one one support and championing. Someone to stand in your corner be sure to check out how I can support you. It would be an honour and a pleasure to hear from you.