Wednesdays at 4pm ET

You can subscribe to Heart Beat on iTunes here
Listen live, Wednesdays at 4pm ET here http://www.blogtalkradio.com/heart-beat
Conscious Pregnancy, Empowering Birth – a woman's rite of passage into creating new life
Starting Wednesday February 23- March 30, 2011
featuring guests including Christiane Northrup MD, Pam England, Elizabeth Davis, Sheva Carr and more…

a  NEW radio series on Heart Beat radio  dedicated to woman's rite of passage into creating new life with host and intuitive life coach Julie Cusmariu
Click here for series web site

Blog Talk Radio
We look forward to having you join us in the chat room and by calling in to 347-215-8366

Did you know that Julie also hosted an 8 week series that took place from March to May of 2010, dedicated to weddings as a rite of passage as she followed her own journey to saying "I Do" in June 2010 with guest experts? It was compelling, cathartic and fun and received listeners from around the world as they too made their way to the altar. Have a listen! It is now fully archived and available for download.
Beyond "I Do": Getting Married Consciously delved deep into the significance of what it means to experience weddings as a rite of passage while examining the history, ceremony and psychology involved beyond just choosing cakes, dresses and bridesmaids.


Inspired by my own June 2010 wedding, I engaged in meaningful conversations with world renown scholars, psychologists, bestselling authors, ritualists and thought leaders to understand the significance behind what many call the 'most anticipated and memorable event of one's life'.
Listen and download the archives for free here

Featured Guests included:

March 10, 2010-

Jean

Houston Ph.D

, internationally known psychologist, scholar, philosopher and teacher, www.jeanhouston.com
March. 17 ,2010- Devaa Haley Mitchell interfaith minister & life coach www.radiantessence.com
March 24,2010-

Stephanie Coontz

, historian and author of the award-winning book 'Marriage: a History' from Obedience to Intimacy or How Love Conquered Marriage www.stephaniecoontz.com
April 14,2010-

Robert Gass

EdD, trained at Harvard in clinical psychology and organizational development & his partner of 37 years

Judith Ansara Gass

, MSW, teacher and consultant www.sacredunion.com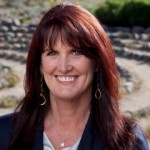 May 52010- Sheva Carr– licensed doctor of Oriental Medicine and HeartMath trainer,
"Being the Source of Love: The Heart of Relationship"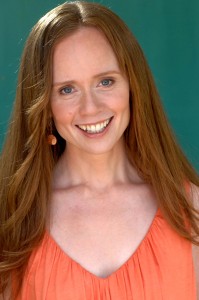 May 12,2010- Barbara Marx Hubbard– Futurist, Evolutionary Leader – www.barbaramarxhubbard.com
You can subscribe to Heart Beat on iTunes here
To inquire about sponsorship and advertising opportunities on Heart Beat contact julie@nulljuliecusmariu.com
Previous guests on Heart Beat include Byron Katie- Founder of The Work, Gangaji, Sonia Choquette Ph.D, Dr. Marilyn Mandala Schlitz, Dr. Rollin McCraty, Barbara L. Fredrickson Ph.D. , Dr. Judith Orloff, James O'Dea, Dacher Keltner, Andrew Harvey, Sonja Lyubomirsky Ph.D. and other inspiring individuals. To hear their interviews on Heart Beat click here.
"The HeartBeat radio show on the internet is refreshing. Julie holds down to earth conversations with interesting intelligent people and I come away informed, inspired and encouraged. I feel like I'm sitting with friends having a chat – but the conversations are with these amazing leaders and authors! – Julie's way draws me in and I feel I'm part of the intimate setting and am actually having a chance to get to know and meet her guests … her friends! It's a good moment to get me over my mid-week slump – exactly when I need it most." Elizabeth, Austria
Listen to the latest shows here

The Mission of Heart Beat :
Heart Beat was created with both the individual and global heart in mind. Along with special guests, Julie features topics on science, spirit, consciousness, heart-based living, individual and global healing and more. The intention of Heart Beat is to create an interactive show that will engage individuals interested in the creativity, inspiration and passion of their own lives and the lives of our global community.
Join me, Julie Cusmariu, host of Heart Beat, each Wednesday at 4 pm EST on BlogTalkRadio. Tune in live or through the archives to hear conversations with individuals who live and lead with their heart. Individuals previously interviewed on Heart Beat include: Gangaji, Byron Katie, Dr. Judith Orloff, Sonia Choquette, Marilyn Mandala Schlitz, James O'Dea, Bruce Lipton, Barbara Fredrickson, Andrew Harvey, Jean Houston, Barbara Marx Hubbard, Luisah Teish and more outstanding individuals.
Archives can be found here http://www.juliecusmariu.com/blog/radio-show-archives/ and here http://www.blogtalkradio.com/heart-beat
You are invited to send a question through the chat feature *. I look forward to taking your questions and comments. In addition to conversations with guests, I will offer life coaching and intuitive tips to listeners throughout the hour.

I look forward to meeting you on the air waves.
* you must be registered at blogtalkradio to participate in the chat (the registration is free and fairly simple!)