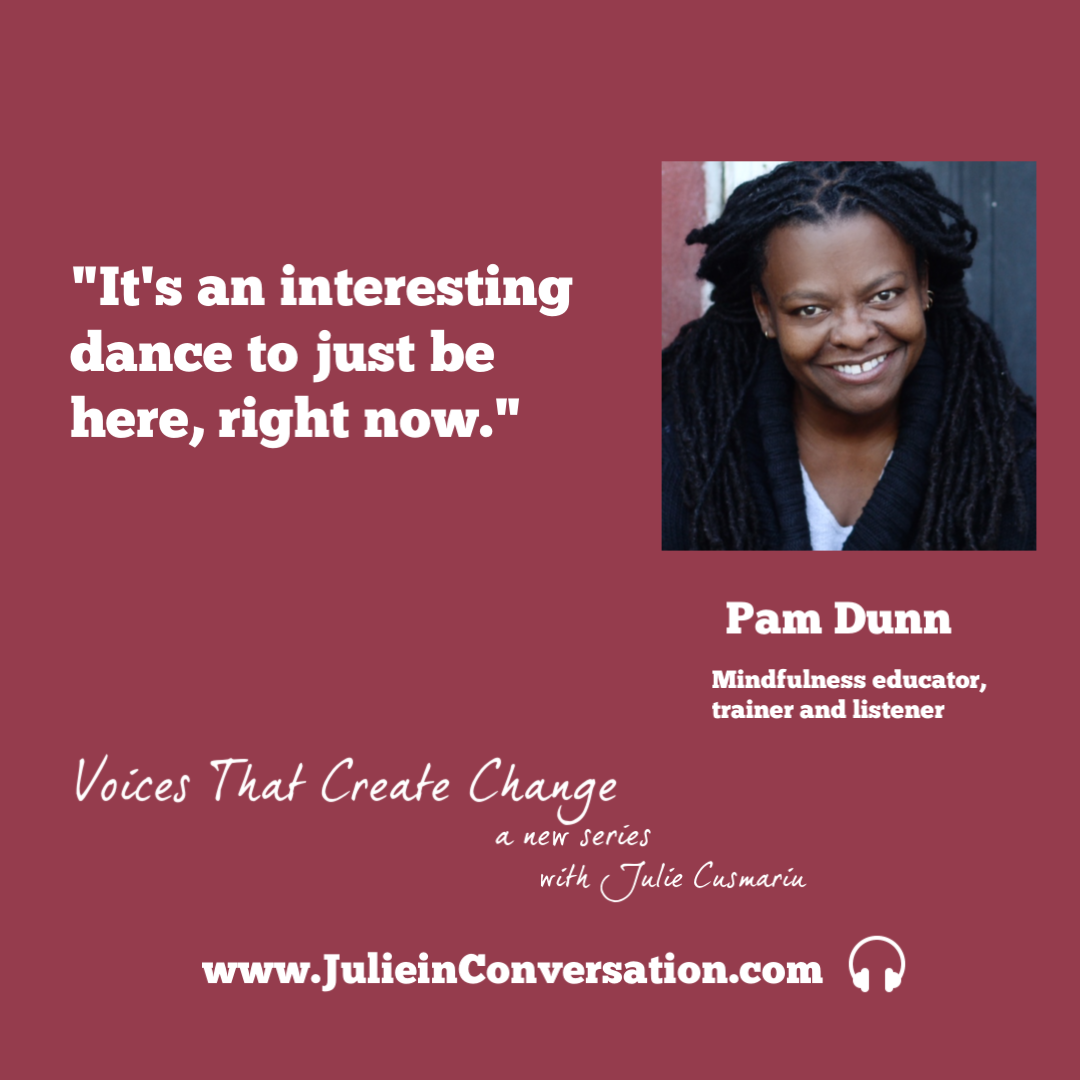 Kicking off the new podcast series, 'Voices That Create Change ' from the creator and host of #Motherhood #LetsCreateAVillage is Julie Cusmariu with guest Pam Dunn, mindfulness educator and teacher.
Pam Dunn's presence fills the airwaves as does her humour and wit, not to mention her insight and years of experience as a mindfulness educator and facilitator working with youth and adults.  I hope you can take time out to listen to Pam. May you benefit from the conversation. Pam Dunn will shared her reflections with us on many related topics including, diversity and inclusion, privilege, safe spaces, love, compassion, listening, empowering kids and essentially what we call being human and contributing positively to this world. It's amazing how in a few sentences what she can impart. She's powerful and wise, enjoy the conversation.
Cheers and thanks for tuning in.
"The most important thing we can do for young people is learn from them." Pam Dunn