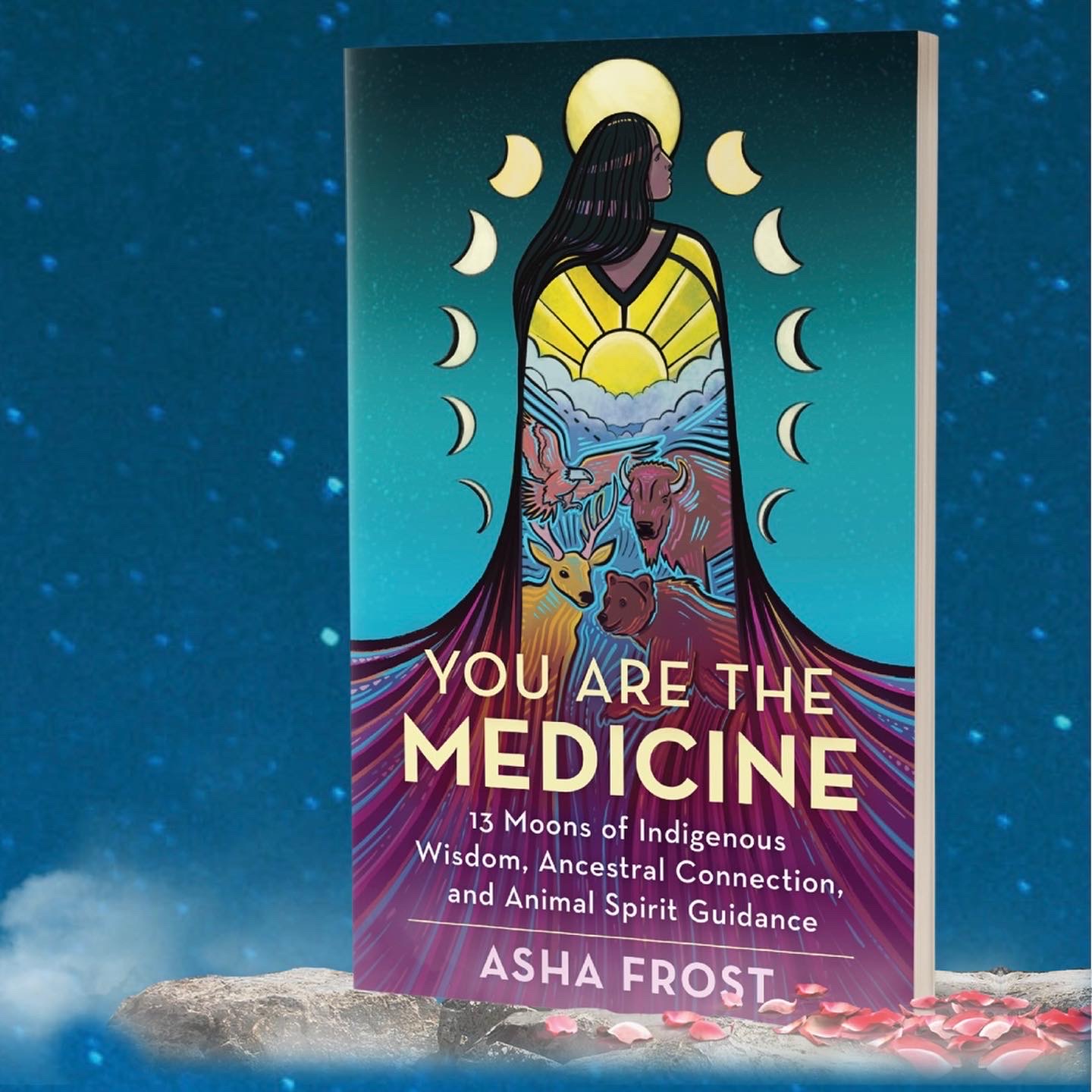 I learn from, laugh with, and very much love and cherish Asha Frost. ❤️Asha Frost, Indigenous Medicine Woman, my friend, and cherished guest on my podcast, has written a book, receiving enormous praise to today Asha's book is officially launched into the world! Happy happy book birthday. 🎉 This remarkable book by this remarkable woman and my friend @asha.frost is available to read and listen to and receive.
Next week Asha will be returning to Julie in Conversation, the podcast, to talk about "You Are The Medicine" on March 23 at 11 am PDT/2pm ET.
Www.JulieinConversation.com
🌟🌟Giveaway 🌟🌟drop a comment below "You Are The Medicine" and enter for a chance to win one of two copies.
I am incredibly touched, honored and so deeply thrilled to get to celebrate my dear friend Asha Frost, Indigenous Medicine Woman, and her NEW and most meaningful book on this special launch day. 💫Come join us live so we can all further ignite the light this book is bringing into our world. It's launch time! Fly baby fly. Soar baby soar. Travel up and far and wide, spanning countries and oceans and skies.
💫May you benefit from the power, meaning and beauty of Asha's words. May your heart be touched by the vision and teachings Asha transmits. May your mind be open and curious to both learn and unlearn, and may this book, through Asha's words, enable you to come into deeper connection with yourself. ❤️
Tune in to our Instagram Live Chat from March 15, 2022
https://www.instagram.com/p/CbIY7iZhY8B/