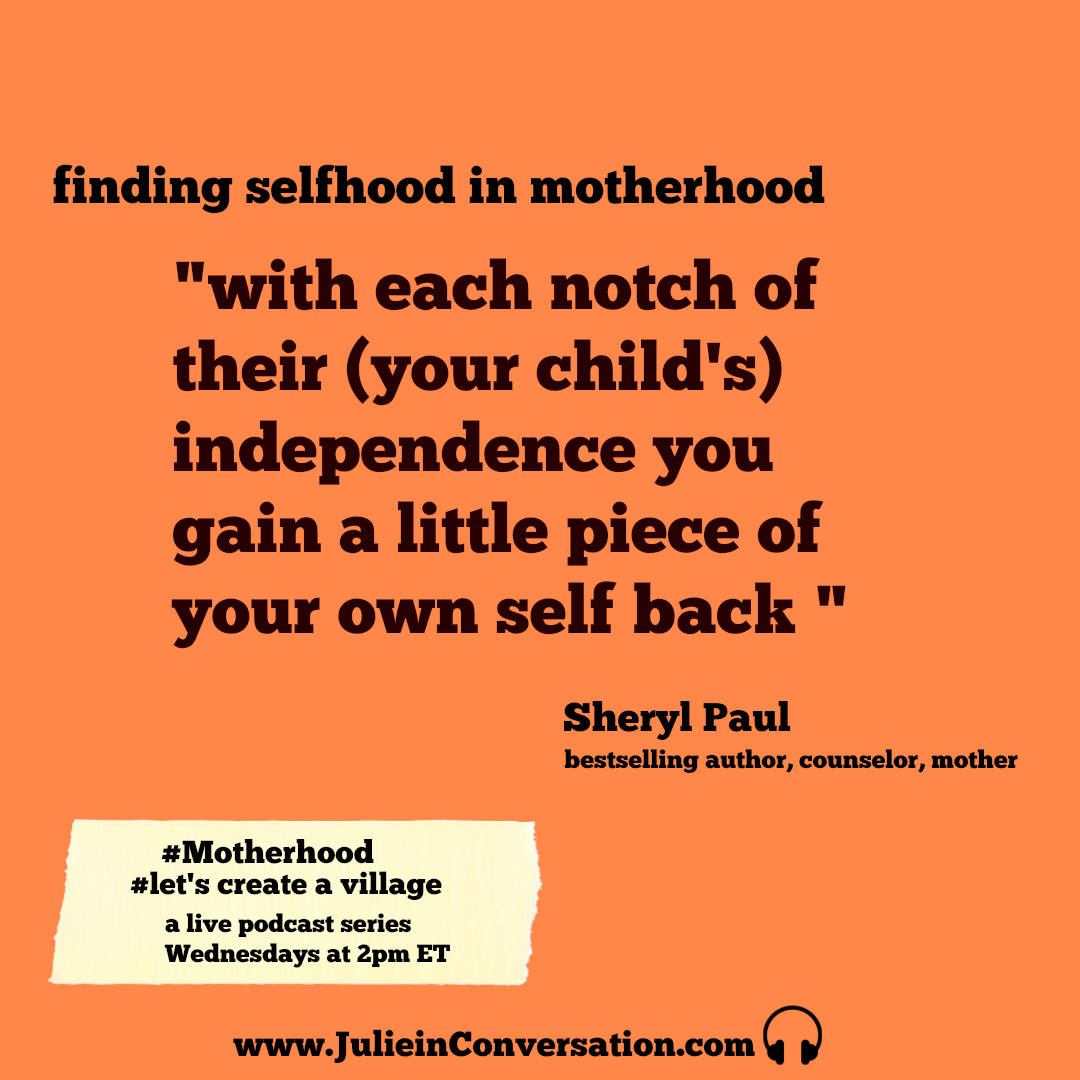 Does this ring true for you? It has most definitely been true for me. Reclaiming my selfhood as my two boys grow has been so relieving and healing. I couldn't see this when there was really no time for me, in the earlier days of their lives and my new motherhood, but with each incremental change in their development and just by the nature of them growing older, moments of selfhood found me.
The very wise author and counsellor Sheryl Paul of Conscious Transitions touches upon this and much more on this episode of #motherhood #letscreateavillage. I gained great relief and insight from this conversation with her. Sheryl gives us a language to help us navigate the human experience, specifically transitions through womanhood and motherhood. Please share what insight you gain that you will be bringing into your own life. I look forward to hearing from you.
It takes a village, join us in creating one wherever you are in the world.
These conversations are intended to support you in staying connected to yourself as you journey through motherhood. Cheers to your journey.
Listen here to this episode with Sheryl Paul 
For additional personalized support in connecting more deeply to yourself so you can operate from a place of well-being check out the life coaching services I offer here. I would love to meet you.