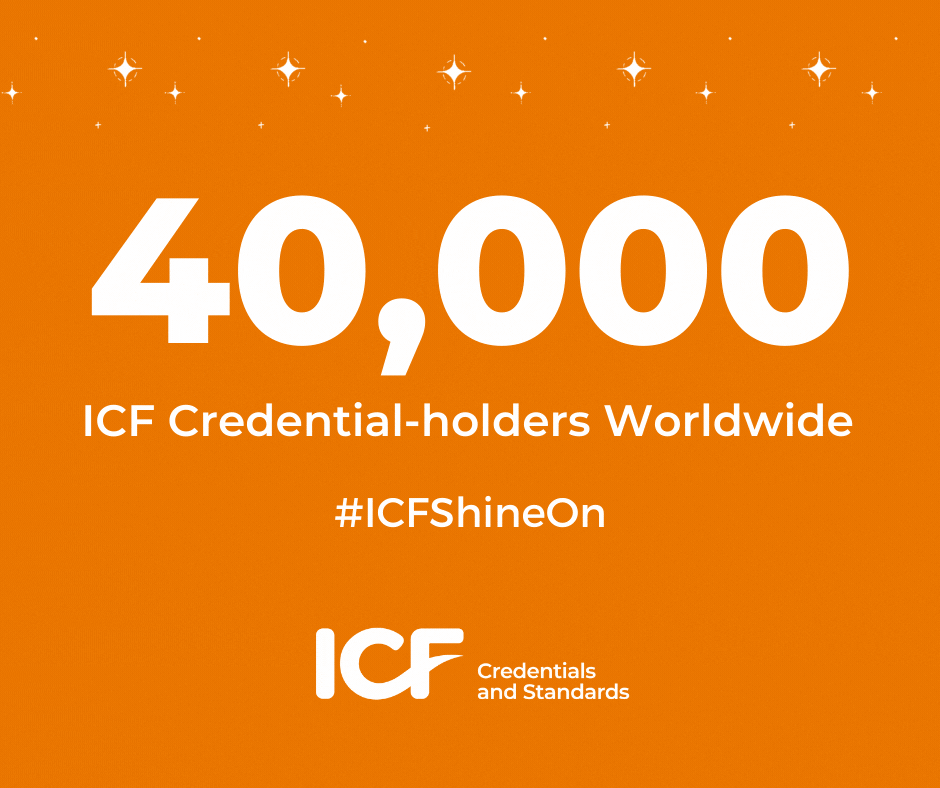 Coaching makes a difference.
It is also one of the fastest growing industries and since it's first set of 37 credential coaches in 1998, there are now 40,000 credentialed coaches in 140 countries worldwide. A milestone for the International Coaching Federation and coaching community.
I've been a credentialed coach since 2007 and I'm deeply grateful for the learning, connection, change and depth each day this profession brings. Congrats fellow coaches, thank you clients, mentors, teachers and learners and congrats International Coaching Federation in upholding the standards and ethics and research that enable the impact of coaching to reach individuals, families, communities and organizations worldwide. It has been a sincere pleasure being a part of this worldwide global community.
I am a Certified Professional Coach, Certified Mentor Coach, Facilitator and Trainer with 15 years experience working globally with individuals and groups. I am based in Montreal, Canada. For more information on the work that I do and how the services I provide may benefit you or your organization, please visit. www.JulieCusmariu.com