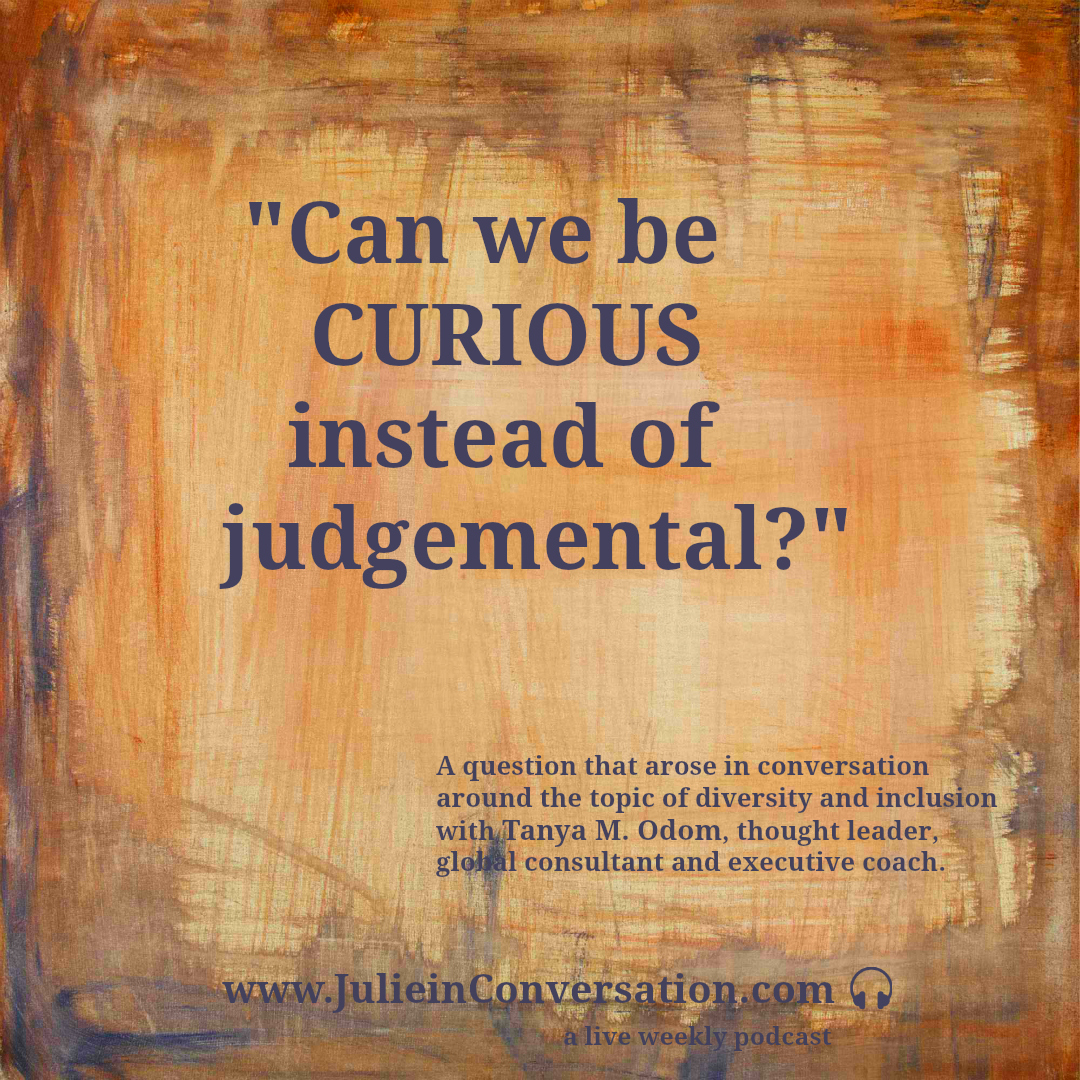 Curiosity is not to be underestimated.
Thanks to all children who model this so well.
May you wonder today. May you inquire with a beginner's mind, about yourself and the other.
Tanya M. Odom pointed out in our recent podcast conversation (around diversity and inclusion) that now there is all this research indicating that:
"Curiosity helps to mitigate bias."
"Curiosity is one of the attributes of an inclusive leader."
"Curiosity helps us model civil conversation."
And finally Tanya accurately says, and we all know, that "kids posses this innately."
Right ?
Right on.
May you nurture this curiosity in the children around you and in yourself.
Thanks Tanya M. Odom. Be sure to check out Tanya on twitter and Facebook.
And thanks everyone for tuning in.
For the full and impactful conversation with Tanya M. Odom, on Julie in Conversation, #motherhood, #LetsCreateAVillage, listen here JulieInConversation.com
#diversity #inclusion #mindfulness #humanity