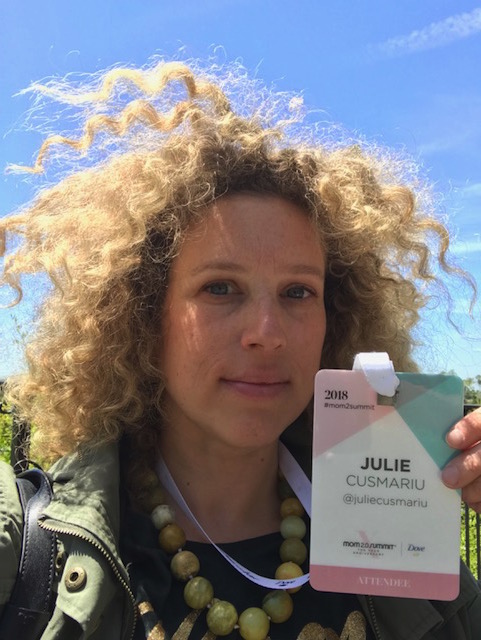 It's been a few years since I've ventured out from the nest. The nest that I'm perched on that nurtures 2 boys (7 and 4 years old), a 10 year old dog, and a meaningful relationship with my life partner.
I ventured out to widen my horizons, horizons that involve my intuitive coaching practice and my weekly live podcast and conversations that make a positive difference. Horizons that represent what I believe in personally and professionally, which feel like one and the same and pretty much are.
When I say venturing out, one might think of some great adventure into the wilderness of the Himalayas, or to some unknown land. Yes, that would be a great and important adventure, but alas, my recent venturing out meant stepping away from the nest I co-created, the nest that exists amidst the complex and stunning wilderness of motherhood. An environment that as we know, is at times treacherous and at times so profoundly stunning.
The initial steps of my trip out into new territory were marked by both anxiety and excitement, and not to my surprise, anxiety first prevailed from the Montreal airport straight through the 5 hour plane ride towards Los Angeles.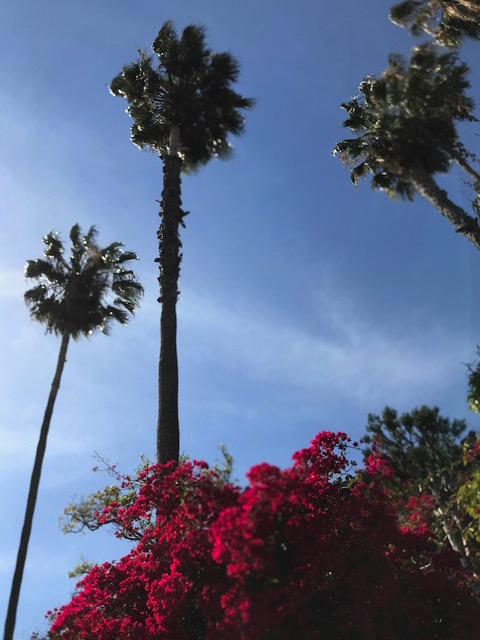 Despite knowing that my intuition led me to this moment and I could therefore rely on it, I was moving through the uncertainty, cautiously. A headache ensued and turned into a migraine and intense nausea. It was a moment of pure discomfort, the accumulation of fatigue from life in general, the preparation to leave (emotional, mental and physical prep) and thoughts of what was ahead and who I had just left behind 35, 000 feet below and miles away.
The plane landed and the nausea and discomfort lingered until I met the warm embrace of my cherished childhood friend for lunch close to the airport. The nausea then erupted into the plastic bag I luckily had on hand, and I started to feel better. Phew.
I arrived in Pasadena at Mom 2.0. I made it. Alive and well. Celebration. Relief. Freedom. I was welcomed by the most welcoming hotel room. It immediately felt like it was worth the discomfort to be able to spend the next 4 nights there, alone, uninterrupted by little voices in the night or anyone else's needs but my own. Paradise.
The summit was packed with inspiring, creative women, offering their expertise and knowledge and support. Brené Brown, researcher and beloved bestselling author, was one such woman. She was one of the keynote speakers and the woman who drew me to the event initially. She was inspiring and moving. I just love her. Who doesn't? While speaking to us she said " You can't 'step into 'the arena' ('the arena' as referred to in Theodore Roosevelt's speech 'The Man in the Arena') and not expect to get your ass kicked". She also went on to say and I paraphrase, that "anytime you do anything that means much, expect to be nauseous and scared shitless". Check.
And so with awareness I moved through it. I ventured out. I opened. I retreated. I opened again. I felt my vulnerability. Brené Brown,  is a master at giving language and bringing consciousness to the topic of vulnerability.  That day she so poignantly asked us, as she does so well, "Are you willing to show up and be seen when you can't control the outcome?" Check.
Coming to this event for the first time, amongst a crowd of 800 women (many who have been before or knew others in the room), evoked many feelings in me. It's one thing to be alone and travel and choose where to go and who to be with (I quite love my solo time and adventures), and its another to be alone in a crowd of 800 people and not know anyone. I chose to lean in and experience the discomfort of feeling disconnected and then moved into the experience and joy of connecting with others. Some gracious women introduced themselves to me and with others I initiated the introduction. I was blown away by the abundance of talent and skill in the room and let myself be in it and of it. I breathed a lot, noticed a lot and felt a lot.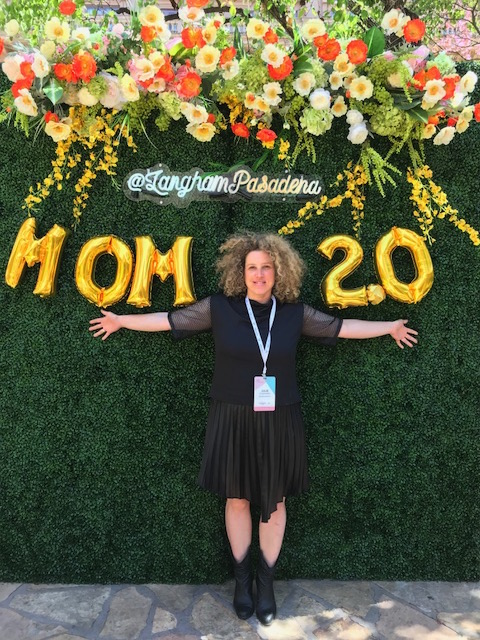 I set off with a purpose and intention. With my podcast, and intuitive coaching practice in mind and conversations that matter and inspire change,  I showed up with that, as me. I witnessed others and I too was seen.  I dared. I reached out for connection. I met myself and I met a whole group of inspiring content creators and women, mothers, parents, showing up and being seen too, to make a difference.
It's a process this journey of finding and experiencing selfhood in motherhood. Always learning, always an opportunity to meet myself again and to meet and 'see' others. And I did. Gratefully. I took the space for myself, to connect, to renew, to learn and ignite something new within me. Now I can retreat again back to the nest and integrate, and be ready again soon for the next venture out beyond what I know and into who I know myself to be.
Thanks Mom 2.0 and new friends for this opportunity and most importantly to my own family and close village of support for enabling my 'venturing out'.
I've included some pictures of my experience at the summit. By the time it was time for the award ceremony and the red carpet, I had settled in. I was taking it in, present, embodied and dare I say having fun. Here's to making a positive difference and also having fun. Cheers.