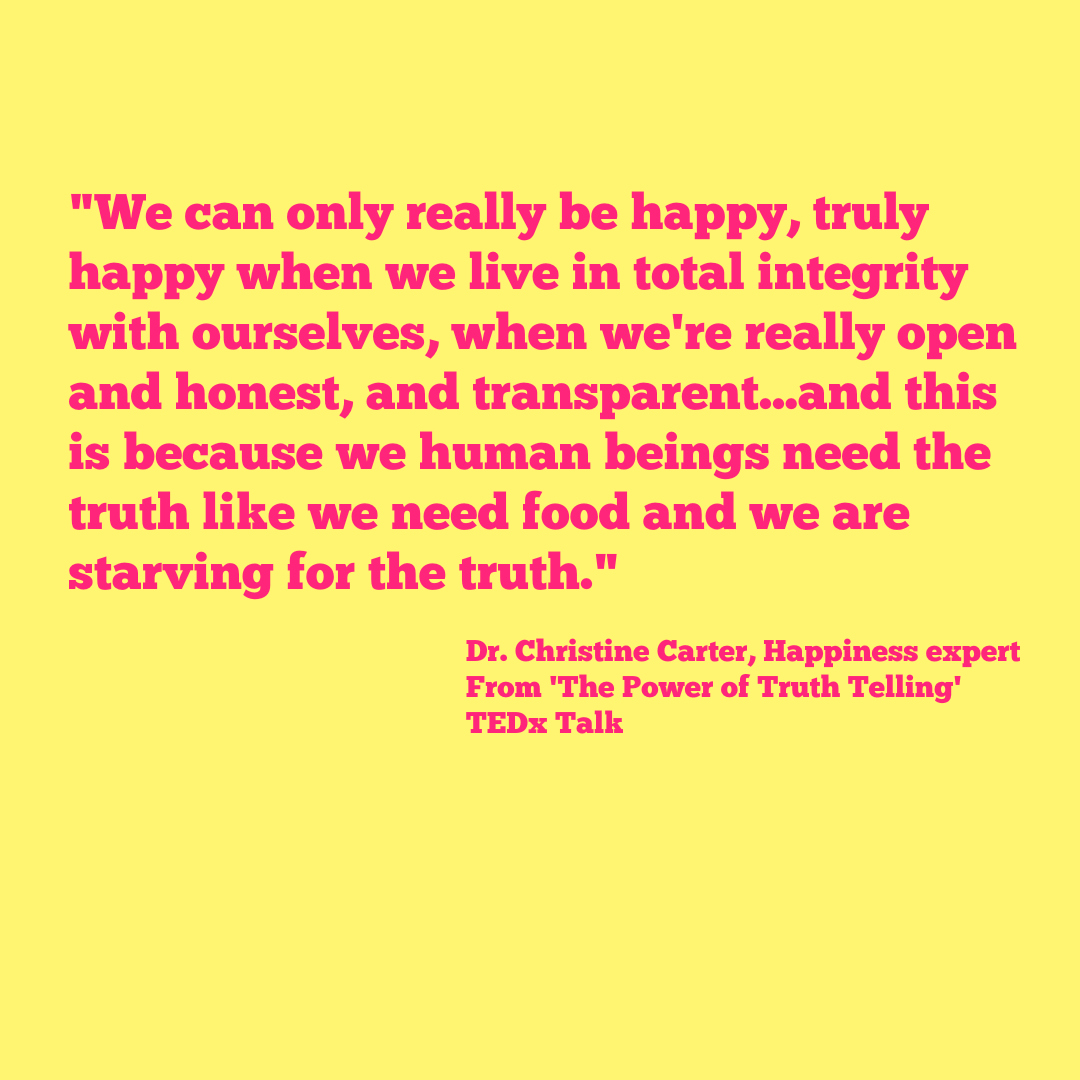 Listen to the conversation I had with Dr. Christine Carter on reducing overwhelm, finding our sweet spot and raising happy kids on my weekly live podcast and series #motherhood #letscreateavillage.
It was a wonderful conversation, filled with humour, honesty and tips to integrate into daily life for greater happiness and meaning.
Also be sure to watch Dr. Christine Carter's TEDx talk, The Power of Truth Telling.