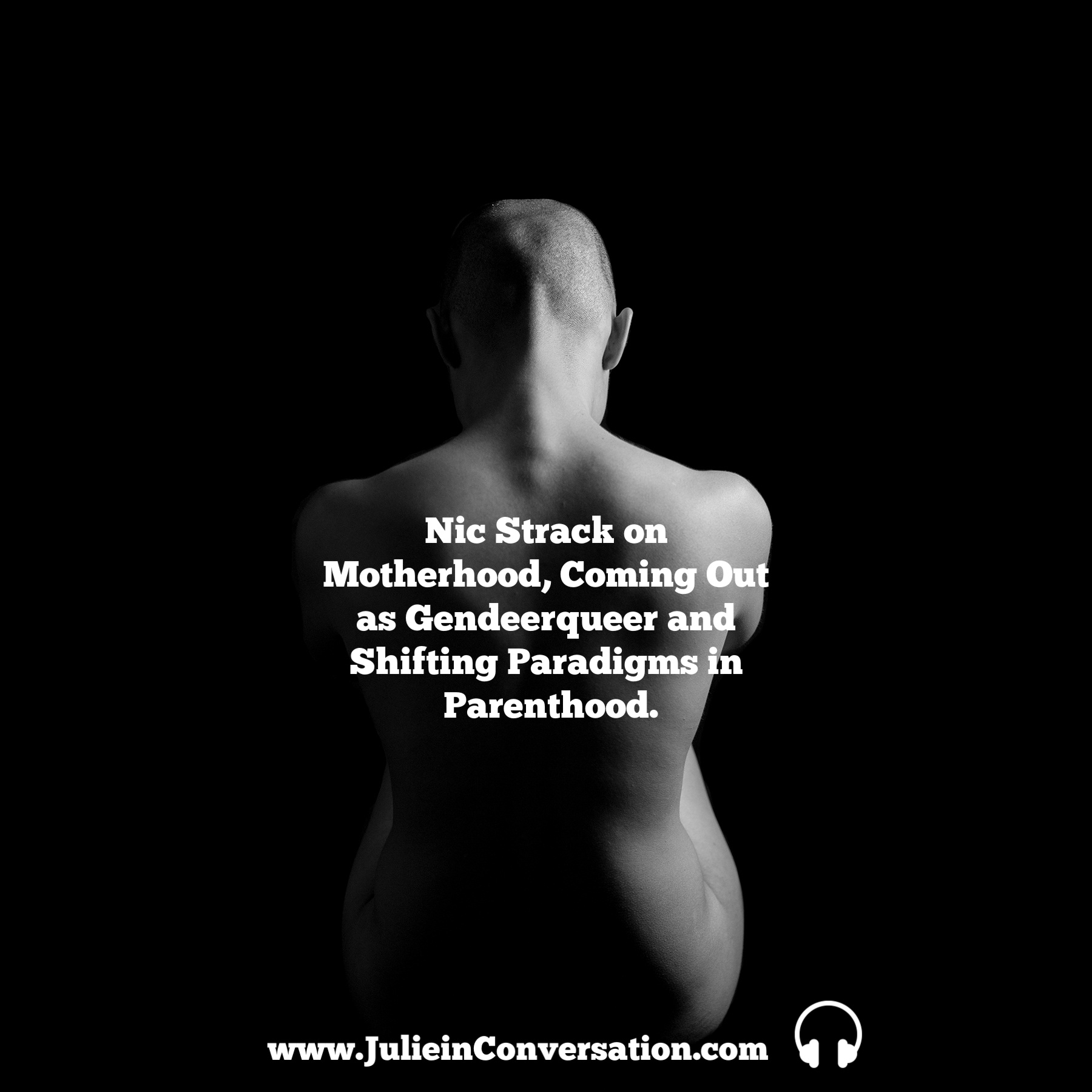 "Through becoming pregnant and having essentially all of my masculine side be visually erased, people were automatically assuming constantly that I was female, I missed that part of me, I missed it so much…" Nic Strack
Willingness, honesty and standing in her beautiful truth, Nic Strack expressed this and more on the podcast. From exploring her gender identity individually and in her marriage to consciously raising her two year old girl.
Listen to the full conversation here.
Here's to standing in your truth, to using your voice. May it set you free.
Photo credit Haley Seppa Film & Photography
Photo of Nic Strack
About Nic Strack,
Nic Strack (she/they/he)
Empowerment Coach for Moms on Motherhood, on coming out as Genderqueer and Shifting Paradigms in Parenthood
Conventional wisdom tells mothers to put their children first, no matter what. Well, maybe that worked in 1967, but that doesn't work today (and it probably never did). Nic Strack is here to set mamas across the world free with her 15-word paradigm shift: The relationship you have with your self defines the relationship you have with your child. She knows it's no longer enough to dismissively instruct mamas to "find balance" or "just focus on being present!" Because balance is relative and presence is only a partof the parenting picture. Knowing this, Nic has opted to help mamas cultivate a significant and self-aware relationship with themselves first. And, in so doing, they can have wholehearted and symbiotic relationships with their children.
Living with her husband, toddler, and parents, all while recently coming out as genderqueer has given Nic daily opportunities to embody the truth of her 15-word paradigm shift. And it has been aaaaaamazing for her.