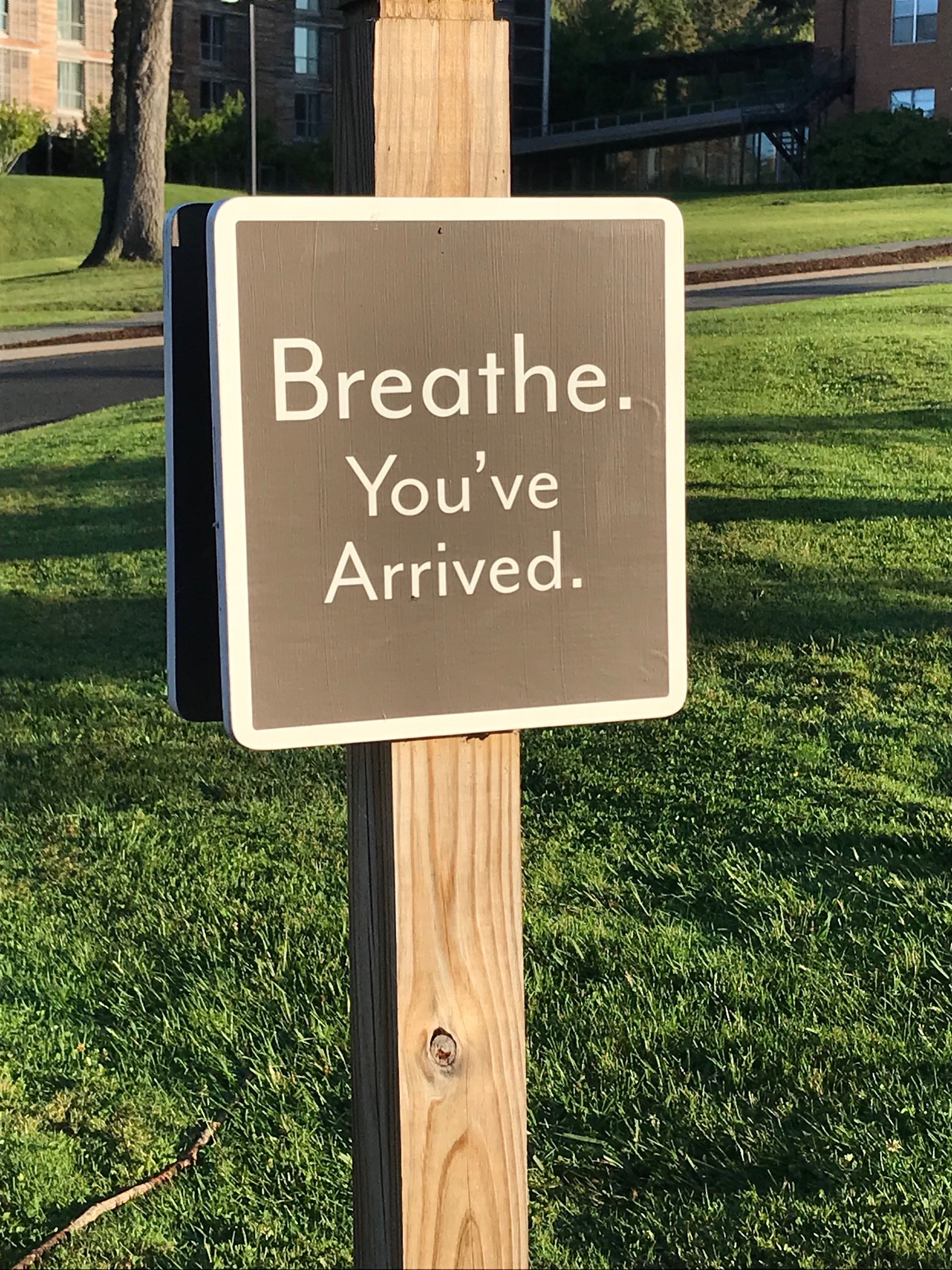 Arriving requires acknowledgment doesn't it? Wherever it is we are arriving. Be it a physical place or emotional place or mental place. Breathing grounds the arrival in our bodies. Here's to noticing where we've arrived today, in this moment. 

I'm acknowledging arriving deeply rooted (and roots deepening by the day) into the school season, with time to reconnect to and recollect myself. I may be acknowledging this one for a while! Here's to practices that help us be in our bodies, connecting to the wisdom of our body, feeling, sensing, knowing.
Come join my Dance Your Intuition dance night if you're in Montreal. A sure way to connect you to the freedom and pleasure of being in your body. A moment to quiet the mental chatter and connect to what is true for you.