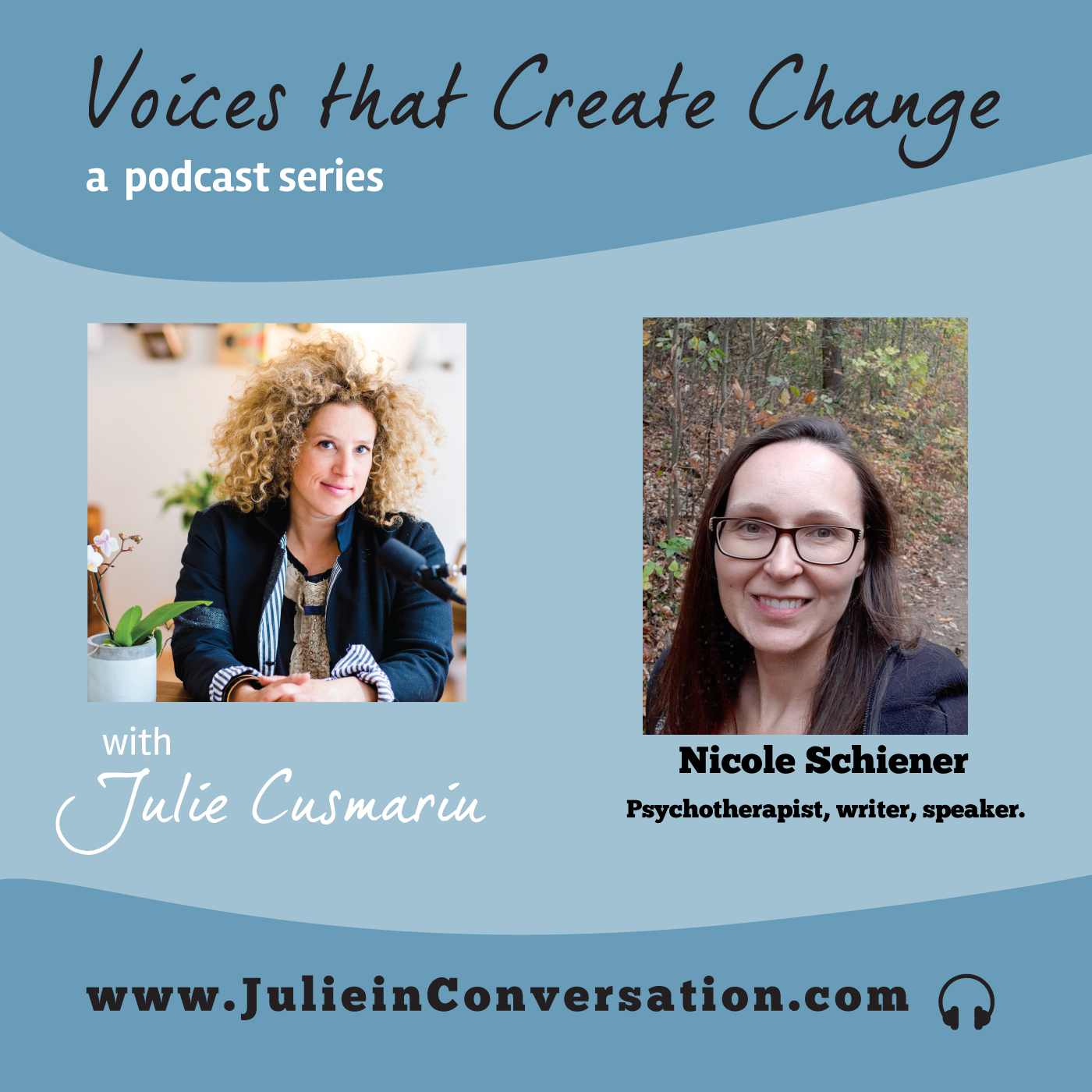 Nicole Schiener, Psychotherapist, lives in Ontario, Canada. She is a writer, speaker and advocate for truth and justice. @mindfulmama_nsm
"Mental health is social justice."
We talk about where we are right now, in this pandemic and ways to navigate life, mental health, social justice and healthy relationships.
Listen and as you do, notice what is present within you and what you may need in this moment, the moment you are in, whenever you listen in.