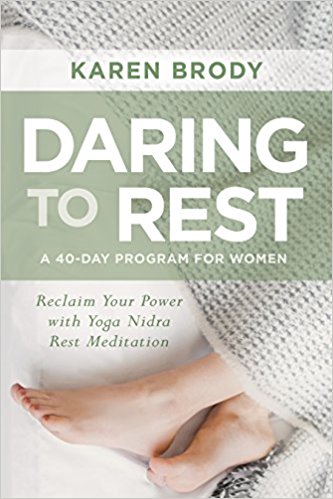 Karen Brody is a writer and women's well-being and leadership advocate. Her book, DARING TO REST: Reclaim Your Power with Yoga Nidra Rest Meditation, has been called a "masterpiece," "simply brilliant," and a 40-day program that "makes yoga nidra relevant and accessible to 21st-century women, who may need this practice more than any previous generation."
She is the founder of DaringtoRest.com, a website focused on training visionaries interested in sharing the message of Daring to Rest™ with women.
Karen is also a playwright, and Birth, her theater-for-social-change play, has been seen in over seventy-five cities around the world, and raised over one million dollars to improve maternity care.
She is the mother of two boys and met her husband in the Peace Corps. She resides in Washington, DC, but considers the world home.