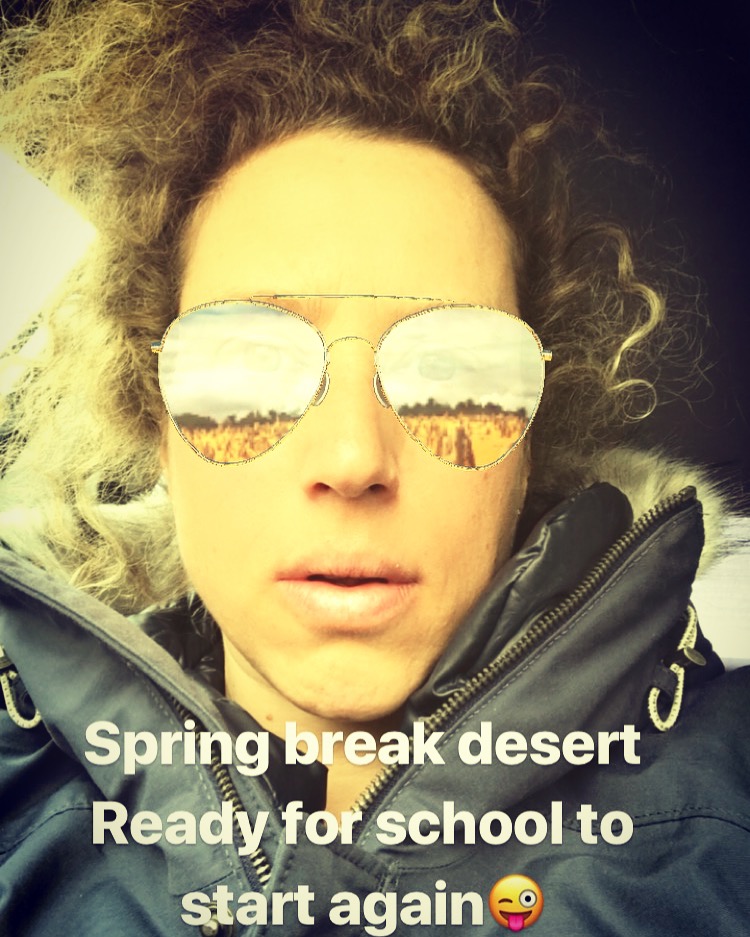 Where's the desert oasis? Isn't it always here ? Isn't that the soul's journey? To experience the oasis at all times ? The gift in the present. The power in the now. I'm trying. Conflicting desires don't make it easy. Wanting to be one place while being in another. Wanting to be doing something while doing another. About 7 days ago I wrote that I was ready for spring break. I too needed a break. Spring break is a different sort of break. I'm now ready for school to resume for my kids.
This week I'm being stretched, some more. It's a work in progress. I know it to be true, that is, about being satiated in the moment. Being ok with what is. With spring break we've been staying indoors and I'm learning how to negotiate a bit of work, being with my kids and managing family and couple life. I'm definitely being stretched. Stretched to see my limits, my resistance, my reluctance, my yearnings, my ambivalence, my excitement, my fatigue, my fear, my disbelief, my gratitude, my life. Another opportunity to learn, gain insight into what works for my kids ( individually and as siblings ), myself and our needs as a family. Then , adjust, tweak, change and know for next time. Know myself, know my kids , know our needs and our values. Insight gained always in hindsight. And lessons learned always by taking the steps and trusting each one. Who ever said it was simple?
So I'm glad to be working on creating a village both for myself and on my podcast. A village to raise healthy thriving children and support adults who thrive too.
It's no coincidence I'm building one. Don't we create, teach, build most what we most need ourselves?
I'm gearing up to welcome a much respected and loved guest for my podcast on Wednesday March 14 th, visionary child developmental psychologist Dr. Gordon Neufeld , best-selling author of Hold on to Your Kids : Why Parents Need to Matter More Than Peers.  We are in for a treat and much wisdom that will inspire our parenting and give us insight into understanding our children. Join us live and bring your questions to the show. 11 am PST/2 pm EST. Listen live or download the archived show .