Throughout two and a half decades as a therapist, Alane Freund, MS, MA, LMFT, has helped youth and families focus on solutions. An advanced certified consultant for highly sensitive people, Ms. Freund has worked closely with Dr. Elaine Aron, developing and implementing programs for highly sensitive people, children, families, and clinicians who serve them in her California therapy and team building practice, Heart and Mind Equine, where she also practices equine assisted growth and learning. With Masters' degrees in clinical psychology and school counseling, she specializes in family therapy with highly sensitive people, including LGBTQ+ families. A skilled facilitator, therapist, and the parent of a teenaged highly sensitive boy, she teaches workshops and leads groups and retreats across the country. She is on the faculty of prestigious retreat centers, including Kripalu in Massachusetts and 1440 Multiversity in California. Heart and Mind Equine. Alane Freund is a lifetime equestrian.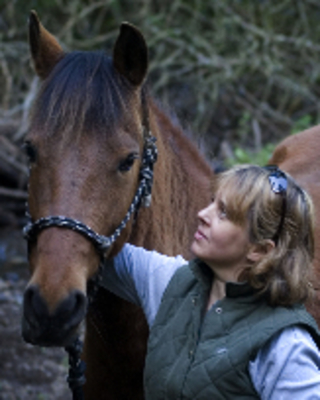 Are you Highly Sensitive? The Highly Sensitive Person's Self-Test as developed by Dr. Elaine Aron.
Is your child Highly Sensitive? As developed by Dr. Elaine Aron.
There is so much value to gain and research shared from Alane in this conversation that impacts us all. The people we meet daily, people like you and me. Teachers, parents, physicians, therapists, caregivers, neighbours, friends, and of course, our children in their classrooms, with their friends, in their community and at home.
May you receive much benefit and share it with those you know who will also gain from hearing about this topic.
In this conversation Alane shared the 5 things HSPs (Highly Sensitive People) need to do to flourish, how high sensitivity is often a misunderstood trait and is often misdiagnosed, and Alane even took us through a 20 second experience to lower our arousal level and help our children do the same.
Here's to honouring your sensitivity, and the sensitivity in the children you know and nurture.