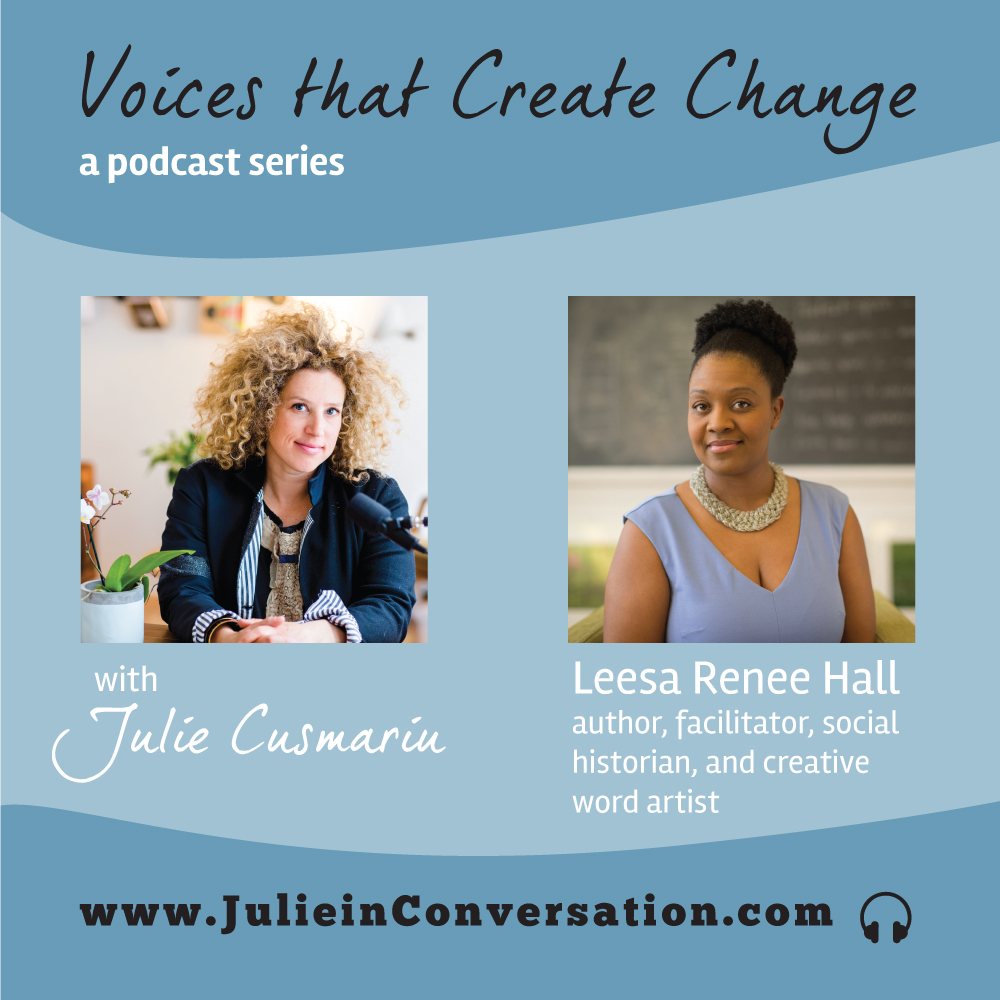 "I'm inspired by history. History is my only mentor." Leesa Renee Hall.
Leesa Renee Hall brought her recognizable wisdom and candor to the conversation on Voices That Create Change, the podcast series. It was fun and illuminating and it was merely a light dusting of the depth Leesa carries and offers. Though ground was covered and we did touch on spiritual bypassing, white fragility, unpacking our unconscious biases, expressive writing and things in between. May your heart and mind benefit. .:
Leesa Renee Hall helps highly sensitive introverted leaders use the art of self-inquiry to question their unconscious biases so they create truly inclusive communities, companies, and corporations.
There were various threads running throughout the conversation including the power of questions to disarm and invite us back to ourselves to do our own individual work. As Leesa says "before you can transform others, you first need to transform you."
Listen to the full conversation here.  You'll also find links to @leesareneehall's invaluable articles that went viral fast, on white fragility, spiritual bypassing and unpacking our unconscious biases through writing. You'll also find the link to her patreon community which holds pretty exceptional content. I'm a recent patron and the expressive writing prompts and topics are vast and deep and transformative. Check her out if you aren't already.