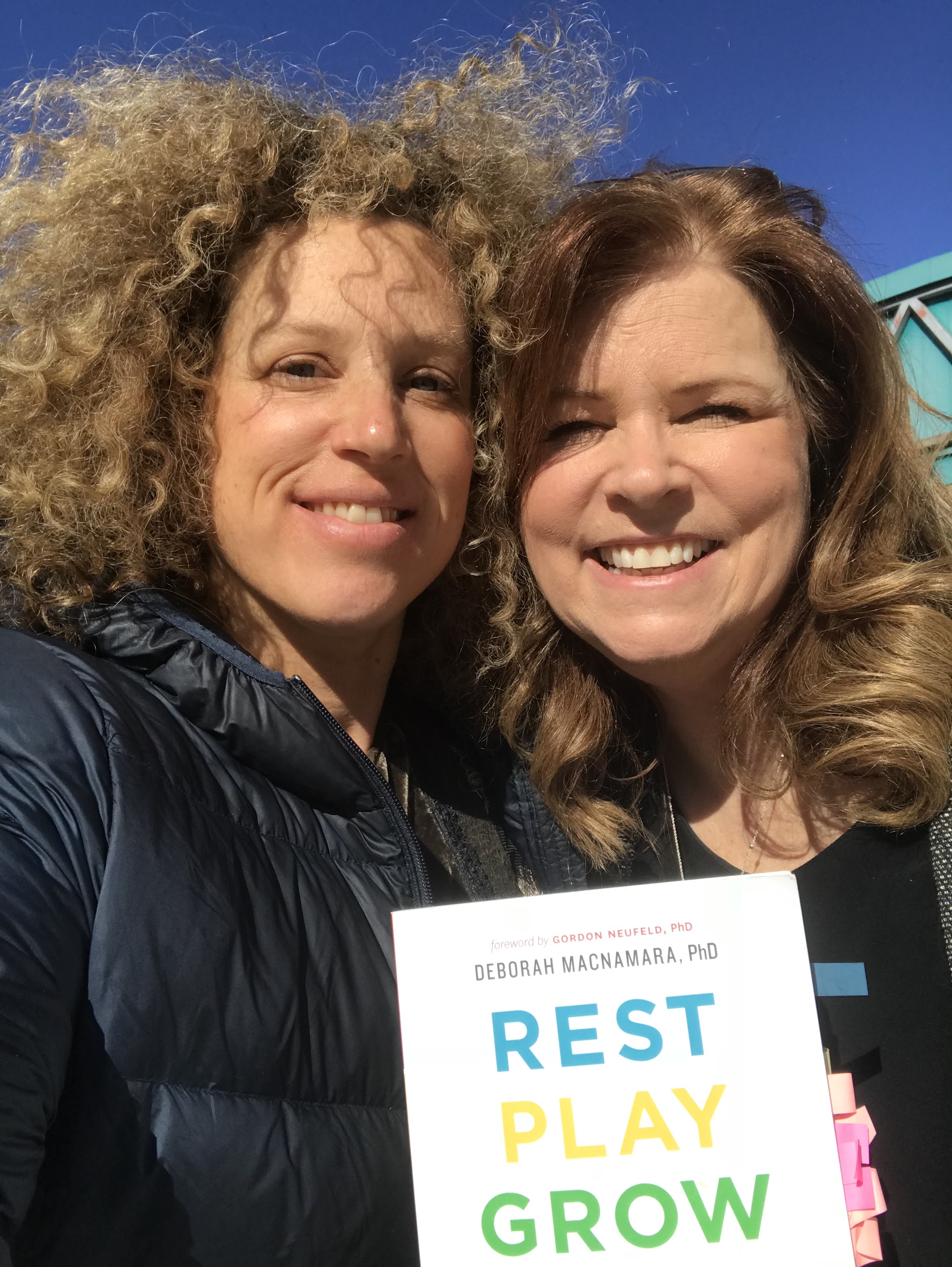 Anytime I get to hear Deborah MacNamara speak or write I am always moved and come away so much more informed and feeling uplifted and inspired. I had the privilege of hearing Deborah MacNamara, Ph.d, author, educator and clinical counsellor, speak twice yesterday. I laughed, I cried, I felt enriched and wanting others to hear her words and research and heart.
Deborah MacNamara was a guest on my podcast series #Motherhood #LetsCreateAVillage and she will be returning for the upcoming anniversary special in April to talk about emotional health in our kids.
To listen to our past conversation visit here.
Deborah is also generously giving away 2 of her books. Rest Play Grow. Making sense of preschoolers (or anyone that acts like one), one of my favourite books that rests close to me as I parent my two boys. To enter the giveaway (I'll be announcing the winners in April) send me a DM or leave a comment below saying "Rest, Play, Grow."
Deborah MacNamara is also on faculty at The Neufeld Institute and her book is based on the relational developmental approach of Dr. Gordon Neufeld. An approach that has deeply informed and enriched my parenting and myself. This weekend I'm thrilled and grateful to be at The 11 th Annual Vancouver Neufeld Conference. Press, Pause and Play.
To listen to my podcast conversation with renowned child developmental psychologist, Dr. Gordon Neufeld, please click here.