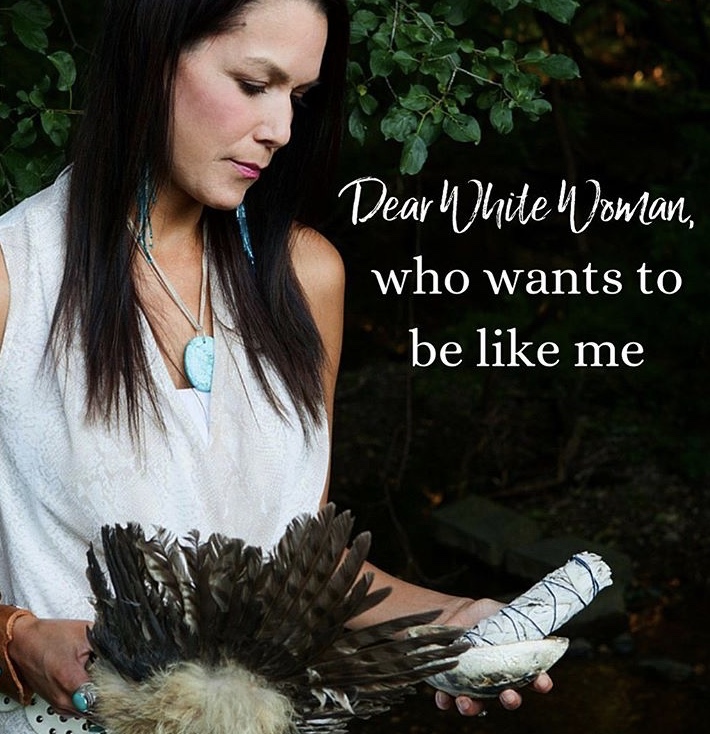 For the first time publicly, 
Asha Frost
, Indigenous Medicine Woman, Mentor and Visionary read out loud, publicly, her blog post that went viral earlier this year. ' Dear White Woman who wants to be like me'. 
Asha Frost
shared the impact of sharing her letter and what actually happened when she spoke her truth and not everyone liked it.
In Asha's words, "I'm speaking my most vulnerable share of the year out loud, into a microphone. I haven't practiced, I haven't tried it out yet, I'm just asking my ancestors to surround me with the love and courage that they have planted into my cells. Speaking up, speaking louder, reclaiming my voice."
Please listen and may you benefit and share with with those you know who will benefit too. Asha's voice, is kind and powerful and healing and it is crucial that we listen. Thank you Asha and thank you listeners.
Asha Frost, BA (Hon. Psych), DSHM is an Anishinaabe woman from Neyaashiinigmiing (Cape Croker).  She is a Medicine Woman, Mentor and Visionary who believes that we heal when we awaken to the beautiful medicine that we carry within. She facilitates healing in her practice, through the use of Shamanic Healing, Homeopathy and Indigenous Based Ceremony. She is a teacher, leader and visionary and her purpose is to help people connect to the magic of spirit within their lives. Her intention is to help awaken the authentic self, so that we may remember who we truly are.
Listen to Asha Frost previously on the series #Motherhood #LetsCreateAVillage with Julie Cusmariu
Listen to Asha Frost previously on the series Voices That Create Change with Julie Cusmariu
Julie Cusmariu is a Montreal based Life Coach and Intuitive and the Producer and host of Julie in Conversation and this series, Voices That Create Change.