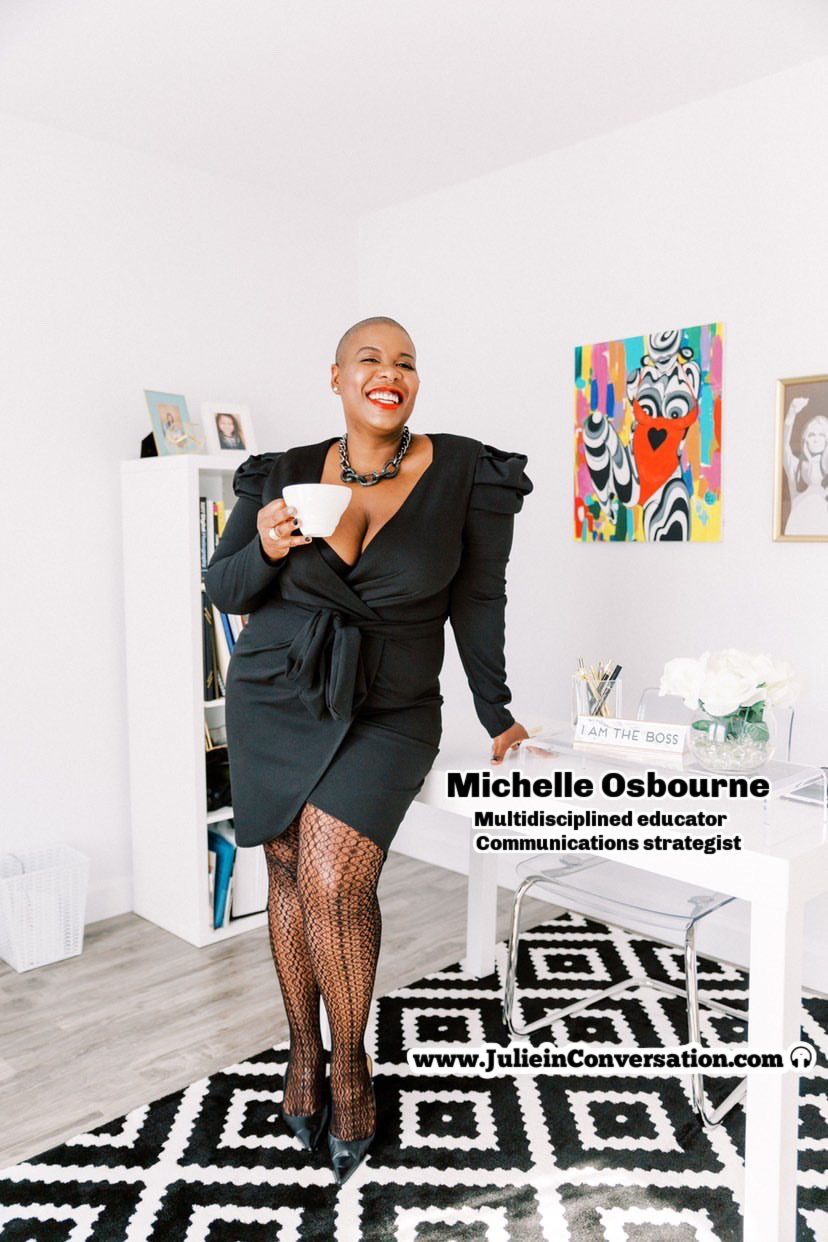 Michelle is a multi-disciplined educator and communications strategist that specializes in helping community organizations and entrepreneurs build their brand. As a women's rights advocate and content creator she can often be heard speaking on topics such as radical self-acceptance, women's issues, racialized communities, LGBTQIA2+ rights and self-reinvention. She has been a guest speaker on CBC Radio One, contributed to Huffington Post Canada and is a Dove real life model ambassador. Michelle is also the Creative Director of 'Project Femme Noire', her latest initiative, and will be launching something new in February 2021 that will be an expansion of the PFN Brand. Michelle is originally from Toronto, Ontario but, has been living in Québec City for the last 6 years. On Tik Tok.- this bliss. Instagram @uncomfortable_bliss
Did you hear our first conversation on the podcast? Michelle helped me wrap up the epic (epic because of all the amazing guests and content!) series #Motherhood #LetsCreateAVillage December 2018.
Michelle is a catalyzing force for positive change, individually and socially. She is a fierce trailblazer and advocate for being yourself and speaking your voice authentically and unapologetically. And she's a masterful content creator. Share this conversation with your friends and leave a review on Apple Podcasts so that others can find it too!