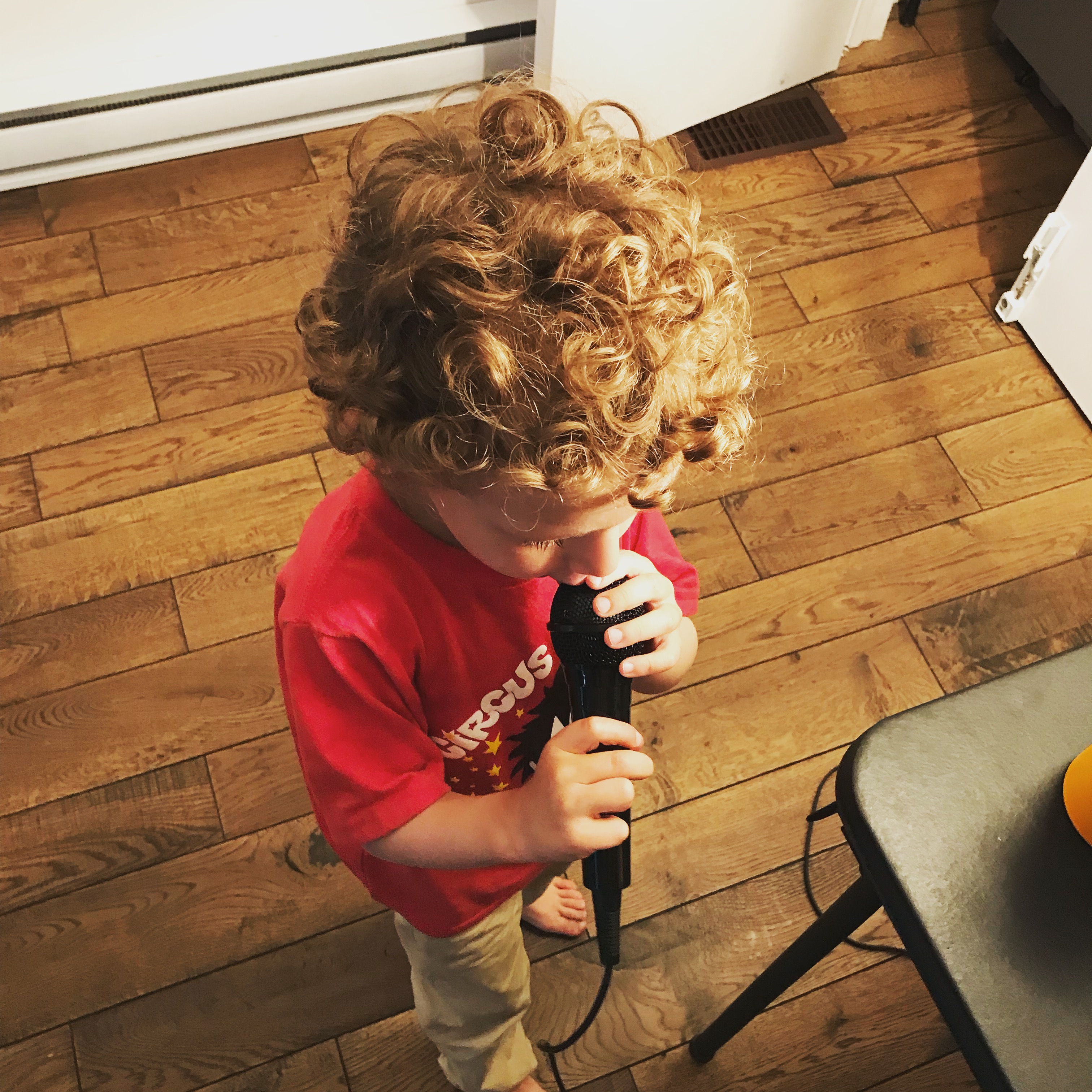 This was a moment during the set up for my Dance Your Intuition event in Montreal a few nights ago where women gathered to dance, let go, make space and connect to their intuition.
I tried to, looked forward to and expected to get there on my own to set up before the guests arrived but my little guy wanted part of it. To resist him and let him meet disappointment didn't fit this time around. Actually there was no time this time. His persistence is astonishing. Not unexpected, but still astonishing. Unlike that of my own perhaps? So he came along instead of staying with our babysitter and his older brother. Luckily my husband was available to assist and his bandwith was greater than my own. He helped me with the audio set up for the music while this little guy fiddled around with the wires and mic, wanted attention and was filled with glee.
Always navigating. Discerning between allowing and resisting, forcing and trusting, closing and opening, stretching and always stretching some more. That I can know for sure.
The night was a success. Space was made, transformation was found and marvellous women left renewed and open. I was grateful.
First thing the next morning my little guy excitedly with his high yet soft voice, and with great care ran to me and asked " Mummy, how was your workshop ?" My heart opened just a little bit more. He brought his curiosity and love into the space the night before and that contributed to the success I felt and that was experienced.
Cheers to growing up alongside my children.