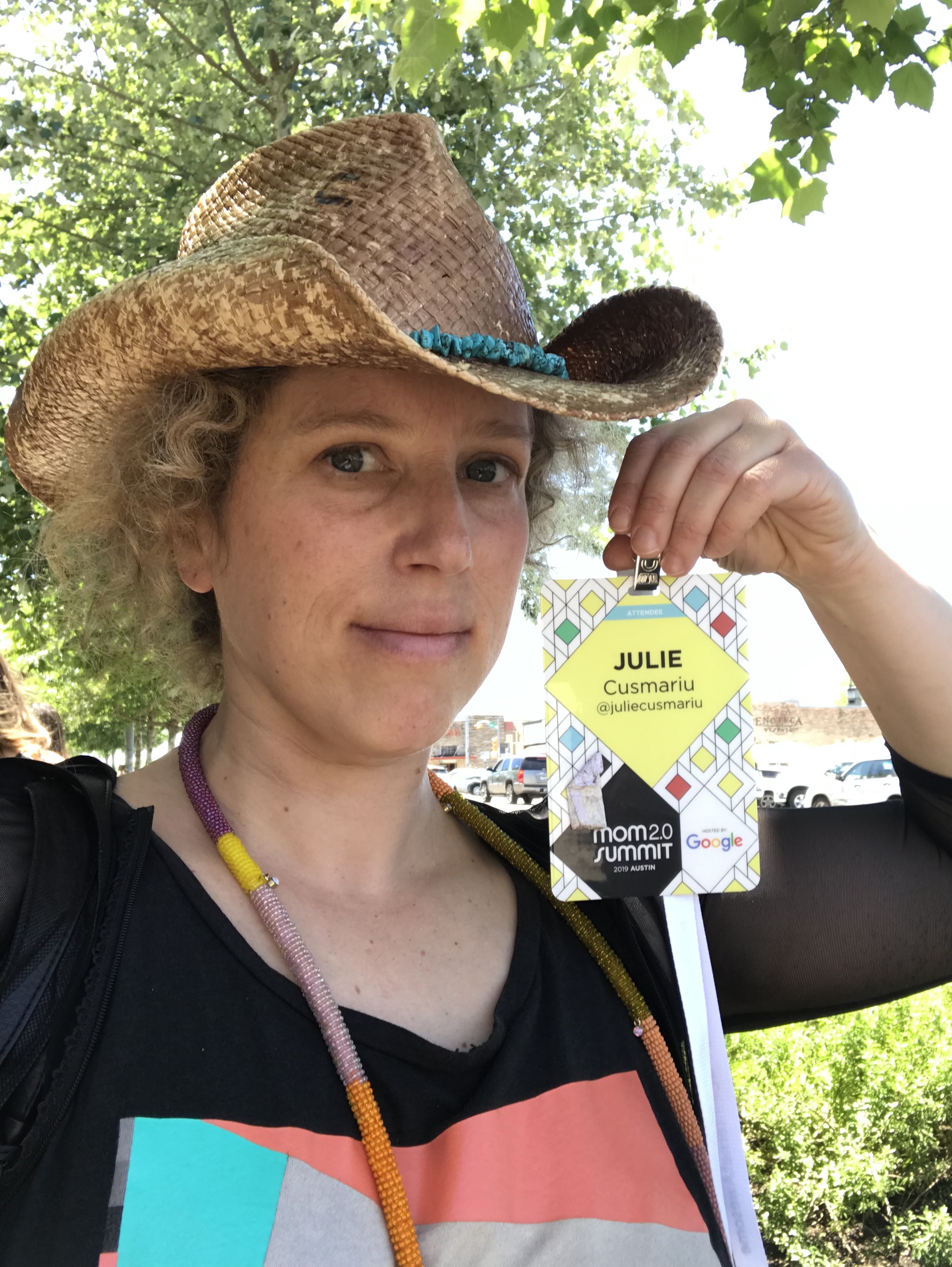 Proof that I was in #Austin. Did anything give it away?
Pictures easily evoke emotions, as we know, and for me anyway, serve as a reminder, as an invitation to recall and revisit and reclaim pieces and parts of myself. At this point on my trip to Mom 2.0. I had finally let go and opened up to trusting and allowing who I meet and where I'm feeling led. It was so fun to feel this familiar, yet not too frequent state of freedom. Not needing to make things happen, force, expect or achieve. Not feeling fear or anxiety or trepidation. Even if it was moments or hours, well it did stretch to days , of contentment. Just being myself, as I know myself to be. In the company of others who were welcoming and uplifting.
Often I'm asked what I get most from these trips when I leave the nest of my boys and husband and dog (been thankfully able to do this more this year). What I know to be true is this, "I get to meet myself again, and remember who I am, and who I'm not."
Here's to trusting yourself in who you are, as you are, where you are, right now. No one else gets to be you or me, so it's best we do our job, eh?
Trust. This is today's podcast topic of conversation with my beloved guest Madonna Maher . Come join us at 11 am PT/2 pm ET in the chat room. The series Voices That Create Change continues today. It's available wherever you find your podcasts and here www.JulieinConversation.com
To trusting your unique voice.
Next week the three-part mother's day special begins. Favourite bits and brand new hits.
Stay tuned for details, book giveaways and special returning guests including Harriet Lerner, Deborah MacNamara, Fariah Naqvi-Mohammed, Dr. Laura Markham, Michelle Osbourne and more. You can tune in here.