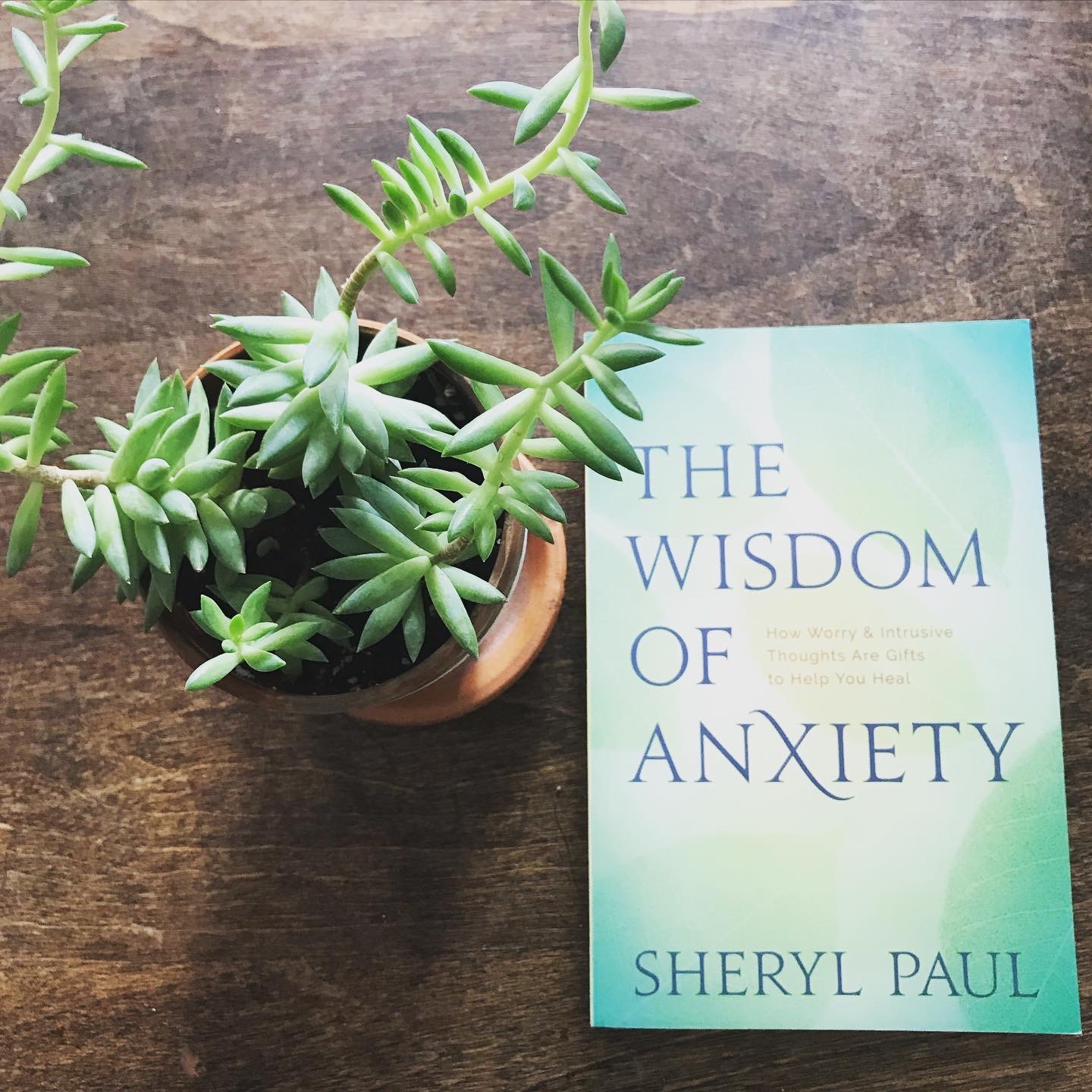 "Anxiety is a doorway." "There is a crucial difference between managing anxiety and viewing anxiety as a gift and a doorway into healing." Sheryl Paul, author and counselor.
I'm getting ready to welcome back Sheryl Paul to the podcast to talk about her most recent book 'The Wisdom of Anxiety'. Sheryl has graced the podcast waves with me on 3 occasions. Each was distinct, profound and deeply healing. She is a master at bringing language and consciousness to the human experience of transitions and to the emotions and life we experience daily. Listening to Sheryl and reading her words are both truly healing for the body, mind and soul.
This episode with Sheryl Paul will air Wednesday November 6th. 11 am PT/2pm ET 🎧www.JulieinConversation.com
Oh and one more thing from Sheryl Paul. "Do you want to reduce your anxiety? Shut down your screens for the next 24 hours."
Each of the 3 times I spoke with Sheryl on my podcast a new transition was being marked. The first time I was getting married, then I was experiencing pregnancy for the first time (at that time, with the first of my two boys) and the third time we spoke was as a new mother (to two boys) on my series #Motherhood #LetsCreateAVillage.
Listen to Julie in Conversation here and wherever you find your podcasts. Spreaker. Spotify. Apple Podcasts. Stitcher and more.
Find Sheryl Paul and all her meaningful work here.
"I've done hundreds of interviews and she's (Julie) is one of my favourite hosts." Sheryl Paul