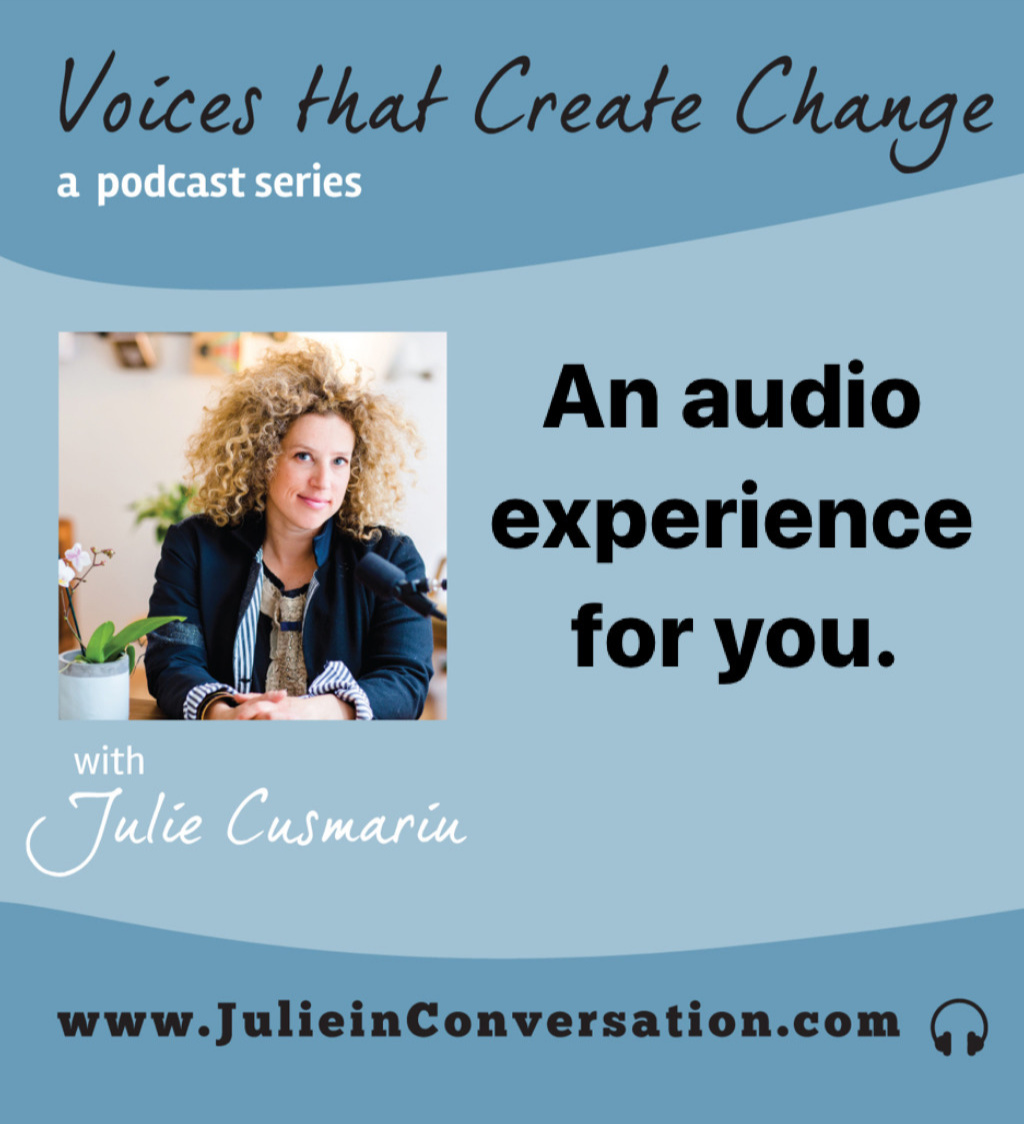 When our instinct may be one of self- protection and a defended heart, and especially in these times, this is an invitation and an excerpt from my podcast this week, inspired by my own need for it, to soften into our hearts, into hope and compassion, and to even dream.
For the full podcast hour, including an auditory guided experience and reflections on why hope matters along with insight based on the science of compassion, visit
www.JulieinConversation.com
or wherever you find your podcasts.
"Compassion softens the armour and frees our heart." Tara Brach
Tune in for an audio experience to connect to yourself with kindness and compassion and a curiosity to go inward and care about yourself.
To Individual and collective healing.
Thanks for tuning in.
Sources, teachers, authors, mentioned on the podcast
Tara Brach
www.TaraBrach.com
Kelly McGonical
www.KellyMcGonical.com
Sivan Talmor- music
More conversations with Julie, Certified Life Coach can be found wherever you find your podcasts and here www.JulieinConversation.com
life coaching, mindfulness, positive psychology, intuition, dance your intuition, transformation and individual and collective change and more.